What Is GPU Acceleration
GPU, graphics processing unit, as the specialized electronic circuit, is designed to rapidly manipulate and alter memory to accelerate the processing-intensive operations like analytics, engineering applications, etc. GPU is used in embedded system, mobile phones, personal computers, etc. and a video card or motherboard embedded is the presentation of a GPU in a personal computer.
When it comes to software applications' performance, GPU stands out.
Moving the computer-intensive sections of the applications to the GPU while remaining sections are allowed to execute in the CPU, GPU acceleration makes the programs run faster.
Another feature of GPU acceleration is the support of all the parallel programming models, which enables the application designers and developers to provide superior application performance.
GPU only works for those who are professional workstation users, productivity-minded users with multiple displays, or gamers?
Actually not, and who is running the software with video editing or converting can also apply GPU acceleration on computer.
What Kinds of GPU Acceleration TuneFab Supports:
When you search the GPU acceleration in Google, you could find millions of results. It is hard to decide which GPU acceleration is the best. The most suitable ones are the best ones.
TuneFab currently supports the most popular GPU acceleration, like Intel Quick Sync Video, AMD OpenCL™ Accelerated Parallel Processing, NVIDIA NVENC, etc.
Let's take some models of the GPU acceleration from TuneFab as the example.
As for the system requirements, you should make sure your computer is one of the following:
How to Enable GPU Acceleration in TuneFab Software
For using GPU acceleration, you need to get some settings apart from the hardware support. Here, we will take Intel Quick Sync Video, as the example to show you how to enable the GPU acceleration on computer.
Step 1.
Install the latest Intel graphics drivers available for your Intel HD graphics card model from Microsoft official page.
Step 2.
Right-click in the empty space of the desktop to show menu and select "Screen Resolution" > "De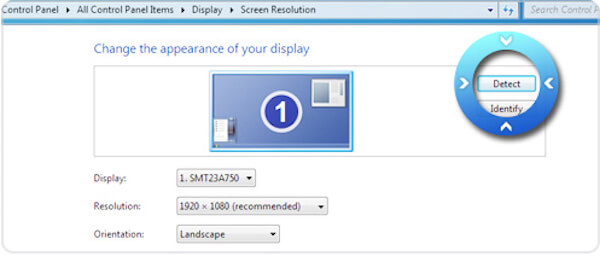 tect" button to detect inactive video outputs.
Note: For Windows 10 users, go to your Desktop, and right-click the mouse to go to "Display Settings" > Click "Advanced Display Settings" > Click "Detect above".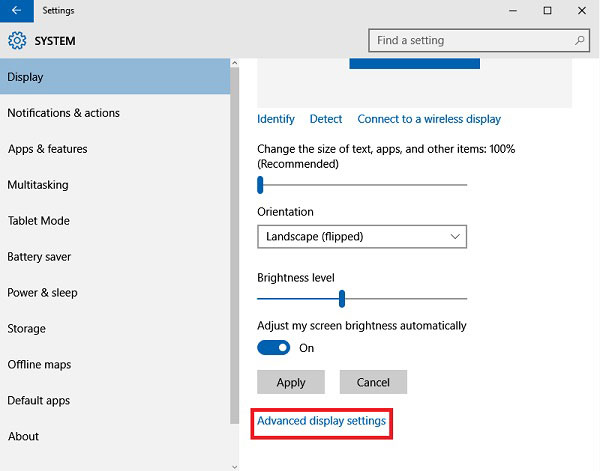 Step 3.
Select detected display output for "Intel® HD Graphics output Graphics" and select "Try to connect anyway on VGA" from Multiple displays dropdown > Click "Apply".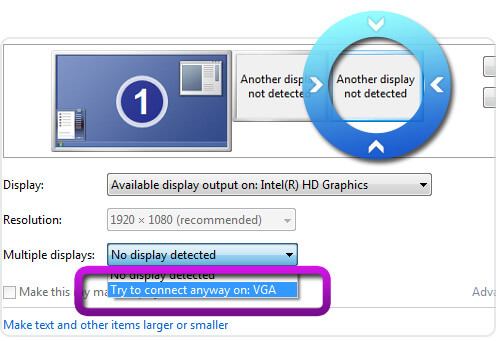 Step 4.
Select your main display and select "Extend these displays" from Multiple displays dropdown > Click "Apply" > Click "OK" to close "Screen Resolution" settings.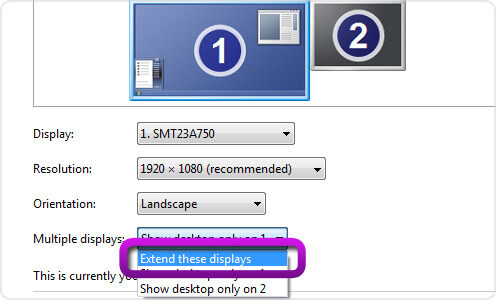 Then you just need to restart your computer to check if you can apply the Intel acceleration.
Back to TuneFab software, like DVD Ripper, and you can see the GPU acceleration enabled will get highlighted in color in the main interface.